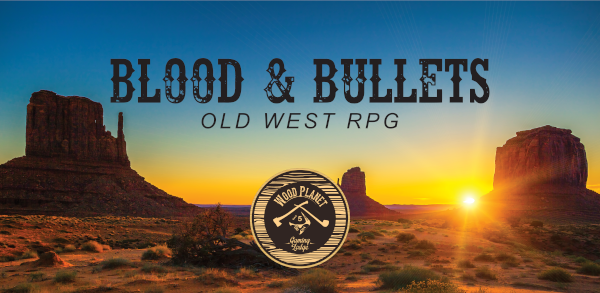 We are pleased to announce that earlier this week Jason concluded a deal with Beyond Belief Games to acquire the rights to the Blood & Bullets: Old West RPG. B&B is an OSR Wild West tabletop role-playing game.
In the near future WPGL intends to re-release the current version with some minor adjustments. Then in 2024 we plan to release a fully overhauled, revised and expanded edition.
Stay tuned for more information.
Regulators, mount up!